We're currently working on providing cash advances of up to $150 to our users! Use this when you need an extra cushion before your paycheck comes in. Since this is not a loan, using this feature will not impact your credit score. 
How it works:
When our product is launched, you may qualify to receive up to $150 in advance on us. This requires:
Just pay us back when you get your next paycheck—it's that simple!
Join the waitlist:
1️⃣ Tap on the purple banner under "Cash Advance"
2️⃣ Tap on "Join waitlist"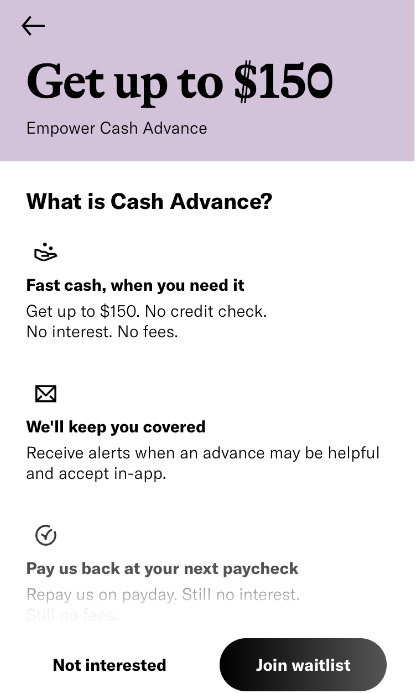 Move up the waitlist:
1️⃣ Tap on "Move up the waitlist" to generate your personal referral link
2️⃣ Select one of the options to share it
Once your friend successfully joins the waitlist by using your link, your waitlist position will go up! ⬆️